Senior Physiotherapists are Masters qualified and have a minimum of 10 years clinical practice experience. Senior Physiotherapists have the extensive experience to diagnose and treat challenging conditions.
Chris Norgard
Sports and Exercise Physiotherapist, Practice Principal
B.App.Sc (Physiotherapy), M. Sports Phty. APA Sports Physiotherapist
Chris completed his Masters of Sports Physiotherapy at Griffith University and in 2006 he became an APA Sports and Exercise Physiotherapist. Chris continues to have an interest in Sports Physiotherapy and after working as a physiotherapist for many years, he has a wealth of knowledge treating a wide variety of conditions.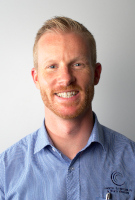 Will Littler

Physiotherapist, Practice Principal
B.Coach.Sci/Hum.Nutrition, Master of PHTY
As well as General Physiotherapy, Will is a Watson Headache® Certified Practitioner to effectively assess and treat headache or migraine. Will also has a extensive experience in treating those with temporomandibular dysfunctions (jaw pathologies) and neck pain.
Rebecca Lang
Senior Physiotherapist
B.ExcSc, Master of PHTY
Rebecca has taken a special interest in injuries of the lower back, pelvis and lower limb. She is able to perform video running analysis and review biomechanics to help improve techniques that may be causing your issues.
Our Physiotherapists are all fully qualified and capable of diagnosing and treating most conditions. With a strong focus on ongoing professional development, we always have Senior Physiotherapists on hand to provide our Physiotherapists with assistance for any unusual conditions.
Craig Harcombe
Physiotherapist
BOHS, GCertIT, BPhys(Hons). APAM
Craig has a keen interest in workplace injuries, rehabilitation, injury prevention and pain management. Craig is also passionate about runners, particularly endurance athletes, motorcyclists and rowers.
Rebecca Malloy
Physiotherapist
B.Physiotherapy
Rebecca has extensive experience treating post-operative patients in the acute setting, she developed skills in musculoskeletal, orthopedics, neurology cardiorespiratory, neurological, oncology and rehabilitation.
Emma Hartley
Massage Therapist
Diploma of Remedial Massage Therapy
Emma has worked with various NRL and A League soccer teams including the Newcastle Knights, Wallabies and the Newcastle Womens Jets.